185th VFS IS CURRENTLY RECRUITING BOTH
PILOTS AND AWACS CONTROLLERS
BACKGROUND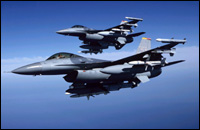 The 185th Reservoir Dogs were officially launched on 3rd of July 1999, flying Falcon 4.0. Together with it's sister-Squadrons (Sqns), the 186th Wardogs, the 99th Underdogs and the 311th Kangal Dogs they formed the 1st European Tactical Fighter Wing, under the command of Air Marshal Tom "MadDogMcQ" McQuiggan. Unfortunately, due to work commitments, the ETFW was disbanded in June 2000 but the 185th has gone from strength to strength and continues to this day under the name 185th Virtual Fighter Sqn (VFS). In December 2011 the 185th converted from Allied Force to BMS and in July 2015 celebrated it's 15th Anniversary.

WHAT DO WE FLY?
As of November 2015 the 185th VFS flies BMS 4.33 Baseline. You can find install, setup and Multiplayer SOPs here.

ETHOS
The first rule of our Sqn is to have fun enjoying our hobby together. To that end we are not ultra hard-core when it comes to realism. Instead we prefer to balance realism with enjoyment and accommodate a membership with a wide range of Falcon skill levels. Although there is a Chain of Command, we like to keep the whole atmosphere fairly relaxed.

Please note however, that we are rather strict about some rules such as no swearing when using our TeamSpeak server and our web-site. The full list of rules can be found in the 185th VFS Membership Manual. Complying with these rules is mandatory for all members of the 185th VFS.

STRUCTURE
The Sqn comprises 30 available slots grouped into 3 "Operational" Flights (Black, Blue and Green). Each flight has 10 slots including a Flight Leader and 2IC. There is also a Command Staff of 2, the Commanding Officer (CO), his Executive Officer (XO) and a slot for a dedicated AWACS controller. This allows a current maximum of 33 Full Members. In addition to the 3 "Operational" Flights the 185th VFS has a Cadet Flight, called Grey Flight. This is run by the Cadet Training Officer (CTrgO) who reports directly to Command on the progress of cadets.

185th Senior Officers
The CO, XO, 3 Flight Leaders, Operations Officer, Web-site Officer, CTrgO and the Sqn Training Officer make up the Senior Officers (SOs) of the 185th VFS. They meet regularly to agree on matters important to the 185th. All members of the Sqn can raise issues at the SOs meeting either through their Flight Leader or by posting on the forum. You will find full details of the 185th VFS structure in the 185th VFS Membership Manual. A list of current 185th SOs can be found here.

WHAT DO WE OFFER?

We have an Official Flight Night on Sunday evening


We have official flight nights for inter-squadron operations (TE, mini-campaigns, FoF)


There is often training run during the week, open to all members, including cadets


On Thursday we often fly an online campaign and everyone is welcome to join in


Members are free to arrange online flying on evenings where nothing official has been organised as often as they wish


The 185th VFS Air Tasking Order (ATO) can be used to post and book all flights.


Each Flight normally has their own training sessions at least once a month.


We have members with an unsurpassed knowledge of Falcon and several with real world aviation experience, both military and civilian. You will be able to participate in our training programmes as well as get one-on-one help.


We have a fixed TeamSpeak Server and backup available 24/7.


The 185th have a dedicated web-site with members only areas and a forum so we can keep in touch and share news, information and help.


We have a dedicated server available for flying our official missions and Thursday campaign


Most importantly of all, we have a great bunch of people that share your hobby and are always willing to help

WHO CAN JOIN
The 185th will consider applications from any keen Falcon 4: BMS pilot or ATC/AWACS controller who:


Is at least 16 years of age.


Has a DSL/Broadband Internet connection capable of 2000kbps download/350 kbps upload (tested not quoted speed).


Is able to attend a minimum of two-thirds of official Sunday Flights each quarter.


Ideally lives within 2 hours of the UK time zone (i.e. +/- 2 hours UK time) but we can be flexible as long as the Internet connection is stable with a low ping (<150ms).


Has a computer that is able to deliver a smooth experience when running Falcon BMS.
NEW APPLICANTS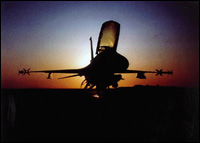 The 185th can offer a wealth of training and expertise to new members. In return we only ask that applicants have made the effort to complete the BMS training missions in their own time before applying. If new applicants have attempted these training missions but are struggling in certain areas then they should mention this on the application form and we may be able to help them.

All new applicants who meet the minimum entry standard are assigned cadet status and undertake a Welcome Flight with the Cadet Training Officer or a member of Command.

The only restrictions on cadet flying within the 185th VFS is they are not allowed to fly on official missions (Sundays and Inter-Sqn events).

From joining the 185th VFS, cadets will be allocated to Grey Flight and assigned a Cadet Mentor (CM). They will fly with their CM until they complete Initial Qualification Training (IQT), a course consisting of 8 missions, which is designed to get cadets up to the minimum standard required of a Wingman in our official flights.

Once a cadet is ready they will undertake the IQT check-ride, where they will be assessed by a Senior Officer to ensure they meet the required standard. After completing their check ride, cadets are allocated to Black, Blue or Green Flight and become full members of the Sqn, able to take part in all 185th flying, including Sunday missions and Inter-Sqn events.

Please don't worry about the check ride. Your CM will not put you forward for assessment until he is happy that you are ready.

You can find full details of the cadet induction process in the 185th Membership Manual.

We especially encourage all those of you who have never flown Falcon online before to contact us, we are confident that when you have flown online with fellow human pilots instead of the "AI" you will never look back.

AWACS CONTROLLERS
As well as pilots, BMS allows for AWACS controllers on-line. For those of you who prefer being in the control tower or on an E-3 Sentry then you can join the 185th VFS as a dedicated AWACS controller.

From providing regular ATC when 12 aircraft are queuing to land through to running a Ground Controller Intercept or managing an entire air battle for up to 15 human pilots, AWACS controllers are full members of the 185th and provide a vital service for our Sunday night and weekday flights.

AWACS controller cadets will be provided with AWACS specific training and must pass an AWACS assessment prior to controlling on an official flight night.

If you are interested in this role please fill out the 185th Application Form and mention that you are applying for an AWACS controller position.

OFFICIAL FLIGHT NIGHTS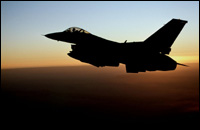 We have one official BMS mission flown each week on a Sunday night. This is usually part of the a BMS dynamic campaign.

All members wishing to fly meet initially in the Sqn chat lobby from 1855UK, with the briefing commencing at 1900UK. We are usually finished by around 2200UK.

Do you have what it takes to end the year at the top of our Career Points League (CPL)?

HOW TO APPLY
If you would like to be part of one of the longest running and most successful Falcon virtual Sqns then fill in the 185th Application Form by clicking on the link, answer a few basic questions and tell us a little about your background/current experience level with Falcon4.

Even if you decide not to fill in an application we'd like to hear what you though about our web-site. Was it easy to navigate, did you find what you were looking for? Praise or criticism we're interested in your feedback so drop us a line here.

We look forward to hearing from you.

Vosene
Commanding Officer
185th VFS


Last edited 21 Nov 2015